7 years ago
Home Cooking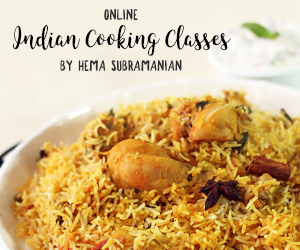 Andhra Style Dondakaya Pachadi
7 years ago
|
Home Cooking
DESCRIPTION
Andhra Style Dondakaya Pachadi
Ingredients
Dondakaya/Ivy Gourd - 250 gms
Green chilli - 4
A piece of Tamarind soaked in water
A few cloves of Garlic
A few chopped Coriander leaves
Salt to taste
For Tempering
Mustard seeds - 1/2 tsp
Split Urad Dal - 1/2 tsp
Cumin seeds - 1/2 tsp
Red chilli - 1
Asafoetida powder - 1/4 tsp
A few curry leaves
Method:
1. Heat 2 tsp of oil in a kadai, add the Dondakaya/Ivy Gourd, green chillis & let it cook.
2. Once cooked, let it cool, transfer it to a mixer jar, add tamarind soaked in water, garlic cloves, cumin seeds, salt, chopped coriander and grind it into a coarse paste.
3. For tempering: Heat oil, add split urad dal, mustard seeds, cumin seeds, red chilli, a pinch of asafoetida and a few curry leaves. Put this over the ground paste.
4. Dondakaya Pachadi is ready to serve with hot rice and ghee.
Like us on FACEBOOK -
https://www.facebook.com/HomeCookingShow
Follow us on TWITTER -
https://twitter.com/VentunoCooking
Subscribe to YouTube -
http://www.youtube.com/user/VentunoHomeCooking
A Ventuno Production :
http://www.ventunotech.com