7 years ago
Home Cooking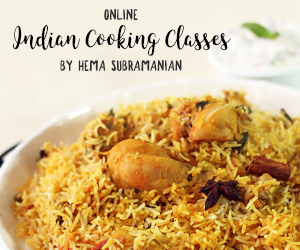 Andhra style Ullipaya Pulusu (Shallots gravy)
7 years ago
|
Home Cooking
DESCRIPTION
ANDHRA STYLE ULLIPAYA PULUSU (Shallots Gravy) | Side Dish
Shallots are known as Ullipaya or Neeruli in Telugu, these pearly little things, add great taste and aroma and spice up the dish, more than the usual onion. It is a perfect dish for a winter day, the primary ingredients of this dish to keep your body warm. Andhra Style Ullipaya Pulusu would also be a great addition to any menu as a side dish to rice varieties like pulao or biryani and even as a side dish with plain rice or sometimes, chapatti. Making this hot and spicy south Indian chicken dish is quite easy and it is an appetizing dish that would definitely fulfil the cravings of those spice lovers, since hot foods are the star of Andhra Cuisine.
Ingredients:
Shallot - 250 grams
Oil - 2 Tbsp
Mustard seeds - 1/2 Tsp
Cumin seeds - 1/2 Tsp
Fenugreek seeds - 1/2 Tsp
Red chilli - 4
A few Curry leaves
Garlic - 15 cloves
Ginger & garlic paste - 1 Tsp
Turmeric powder - 1/4 Tsp
Chilli powder - 2 Tsp
Coriander powder - 1 1/2 Tsp
Cumin powder - 1 Tsp
Salt to taste
Tamarind puree - 1 cup
Water - 1 cup
Jaggery - 1 Tbsp
Besan flour/Gram flour - 1 Tsp
Method:
1. Pour some oil in a deep pan and add the mustard, cumin and fenugreek seeds.
2. Once the mustard seeds start to crack, add the red chillies, onions, shallots, curry leaves and garlic.
3. Saute for a few minutes and then reduce the flame and add the ginger-garlic paste. Mix well.
4. Add turmeric, chilli powder, coriander powder and cumin powder to the pan. Mix well.
5. Now add some salt to taste and the tamarind puree.
6. Add some water, jaggery and besan to thicken the dish.
7. Mix well and cook for another 5 minutes and then turn off the stove,
8. Your Ullipaya Pulusu is ready! The dish goes very well with steamed rice and ghee.
Watch more:
http://www.21frames.in/homecooking
Follow on Facebook:
https://www.facebook.com/HomeCookingShow
Follow on Instagram:
https://www.instagram.com/homecookingshow/
Follow us on Twitter:
https://twitter.com/VentunoCooking
Subscribe YouTube:
https://www.youtube.com/user/VentunoHomeCooking
A Ventuno Production:
http://www.ventunotech.com