2 weeks ago
Home Cooking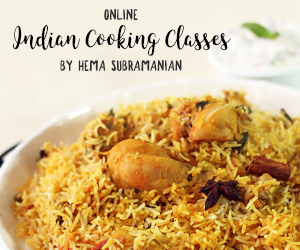 2 weeks ago
|
Home Cooking
DESCRIPTION
Badam Milk (Almond Milk)
Ingredients
Milk - 1 liter
Almond/Badam - 100 gms
(soaked for 2 hours & skin removed)
Little Water
Cardamom powder - 1 tsp
Sugar
Saffron in milk
Garnish it with sliced Almond/Badam
For Masala powder (optional)
Few Almond/Badam
Few Cashew nuts
Few Pistachios
Piece of Mace/Javitri
Cardamom seeds (Discard the skin)
Method:
1. Boil the 1 liter of milk.
For masala powder (optional):
2. Grind (Buy
https://goo.gl/BPiR5y
) almonds, cashew nuts, pistachios, mace and cardamom seeds (discard the skin). Its a spice mix. Keep the masala powder aside.
3. Almond/Badam (soaked for 2 hours & skin removed) grind to fine paste by adding little water.
4. Add almond/badam paste in boiling milk. Stir well in a low flame.
5. Now, add cardamom powder, Sugar, masala powder (optional), saffron in milk & blend (Buy
https://goo.gl/S7Y2uM
)well.
6. Finally garnish it with sliced Almond/Badam. Turn off the stove & cool the milk.
7. Serve it with hot or chilled. Enjoy this energy drink with your family.