5 years ago
Home Cooking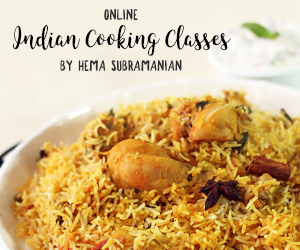 Brinjal Dal (Eggplant Dal)
5 years ago
|
Home Cooking
DESCRIPTION
Ingredients
Toor Dal - 100 ml
Onion - 2 nos chopped
Tomato - 2 nos chopped
Green chili - 2 nos slit
Soaked Tamarind
Brinjal - 1/4 kg
Turmeric powder - 1/2 tsp
Chili powder - 2 tsp
Water
Rock Salt - 1 tsp
For Tempering
Oil - 1 Tbsp
Mustard seeds - 1/4 tsp
Urad dal - 1/4 tsp
Cumin seeds - 1/4 tsp
Red chili - 2 nos
Pounded Garlic
Asafoetida powder - 1/4 tsp
Few Curry leaves
For Garnish
Drizzle Ghee
Few chopped Coriander leaves
Method
In a pressure cooker add toor dal.
onion, tomato, green chili,
soaked tamarind, brinjal
turmeric powder
chili powder
water
and rock salt
Pressure cook it for 3 to 4 whistles.
Brinjal and dal are cooked.
Mix it well in the pressure cooker.
Next Tempering, In a wide pan add oil, mustard seeds, urad dal, cumin seeds and red chili.
Once the mustard seeds starts splattering add pounded garlic and asafoetida powder.
Turn off the stove and add curry leaves.
Transfer the cooked brinjal dal mixture
Mix well.
Check for seasoning and add few chopped coriander leaves.
Garnish it with ghee and chopped coriander leaves.
Serve hot it with chapati or rice.
Enjoy with your family & friends. HAPPY COOKING with HOMECOOKING
Visit our website –
http://www.21frames.in/homecooking
Follow us on Facebook –
https://www.facebook.com/HomeCookingShow
Follow us on Instagram –
https://www.instagram.com/homecookingshow/
Follow us on Twitter –
https://twitter.com/VentunoCooking
Subscribe to us on YouTube –
https://www.youtube.com/user/VentunoHomeCooking
A Ventuno Production –
http://www.ventunotech.com