1 year ago
Home Cooking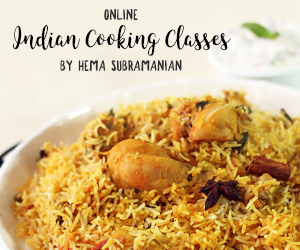 Cauliflower Rice / Cauliflower Upma
1 year ago
|
Home Cooking
DESCRIPTION
INGREDIENTS:
OIL - 3 TSP
CUMIN SEEDS - 1 TSP
GINGER - 1 PIECE(FINELY CHOPPED)
GREEN CHILLI - 2 NOS.(CHOPPED)
CURRY LEAVES
ONION - 1 NO.(FINELY CHOPPED)
BEANS - 1/2 CUP(FINELY CHOPPED)
CARROT - 1/2 CUP(FINELY CHOPPED)
GRATED CAULIFLOWER
PEAS - 1/2 CUP(FRESH BOILED)
SALT - 1/2 TSP
TURMERIC POWDER - 1/4 TSP
WATER - 1 TBSP
LEMON JUICE
CHOPPED CORIANDER LEAVES
Today we are going to see how to make Cauliflower rice or Cauliflower Upma which is very healthy and good breakfast / lunch or dinner for weight loss and best choice for people on diets like Keto Diet which is also a Vegan recipe with rich nutrition values and keeps you full for longer time. Making of this recipe is very simple easy and quick which involves making of cauliflower rice by dipping the cauliflower pieces in hot water followed by grinding them into small pieces through chopper, then roast the required veggies and finally add the cauliflower to make the Healthy Delicious Cauliflower upma or Cauliflower rice. Hope you try this yummy recipe at your home and enjoy.
Happy cooking with HomeCookingShow Recipes.
Our Other Recipes:
Navaratan Pulao : https://youtu.be/apr-kRHd-7w
4 easy healthy Recipes : https://youtu.be/XipzCGmtPUQ
Methi paratha : https://youtu.be/i8avv3Rx4Os
Egg White Omlet : https://youtu.be/EpRS6A7gNZQ
Lemon Pepper Chicken : https://youtu.be/HIfMIJtXtpw
Pumpkin Soup : https://youtu.be/cQGefGSl09c
You can buy our book and classes on
https://www.21frames.in/shop
WEBSITE:
https://www.21frames.in/homecooking
FACEBOOK
https://www.facebook.com/homecookings...
YOUTUBE:
https://www.youtube.com/HomeCookingShow
INSTAGRAM -
https://www.instagram.com/homecooking...
A Ventuno Production :
https://www.ventunotech.com/