4 years ago
Home Cooking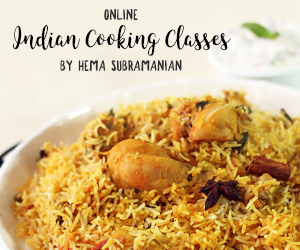 4 years ago
|
Home Cooking
DESCRIPTION
Chana Saag
Chana Saag is a break from the usual curry that has too many spices in it. Chana Saag is simple and easy to make. It has the nutrients from the palak and proteins from the chana. It is best when paired with hot basmati rice or jeera rice.
Prep time: 10 minutes
Cook time: 20 minutes
Number of servings: 4-5 persons
Ingredients
Channa - 1 bowl(cooked)
Palak Leaves(chopped)
Onion - 2 nos
Tomato - 2 nos
Cumin Seeds - 1 tsp
Garlic - 4 cloves
Ginger - 1 piece
Kashmiri Red Chili Powder - 1 tsp
Turmeric Powder - 1/4 tsp
Coriander Powder - 1/2 tsp
Cumin Powder - 1/2 tsp
Garam Masala - 3/4 tsp
Curd - 2 tbsp
Fresh Cream - 1 tbsp
Water - 1/2 cup
Salt
Ghee
Chana Masala Recipe:
https://goo.gl/RV8MpF
Chili Chana Recipe:
https://goo.gl/1DtoAx
Method
1. Boil the chanas and keep them aside
2. Heat a pan with some ghee, add cumin seeds, ginger, garlic, onions and green chilies
3. Saute the onions till they are golden brown in color
4. Add turmeric powder, chili powder, cumin powder, coriander powder, garam masala, and salt
5. Mix everything together and add finely chopped tomatoes
6. Cook the tomatoes till they are soft and add fresh curd and mix well
7. Add the boiled chana to the masala and cook it for about 5 minutes
8. Now add the chopped spinach leaves and add water and let it boil for about 10 minutes
9. Add some fresh cream on top of the curry and serve it hot
#chanasaag #homecooking #chanachawal #curry
You can buy our book and classes on
http://www.21frames.in/shop
HAPPY COOKING WITH HOMECOOKING
ENJOY OUR RECIPES
WEBSITE:
http://www.21frames.in/homecooking
FACEBOOK -
https://www.facebook.com/HomeCookingShow
YOUTUBE:
https://www.youtube.com/user/VentunoH...
INSTAGRAM -
https://www.instagram.com/homecooking...
A Ventuno Production :
http://www.ventunotech.com