1 year ago
Home Cooking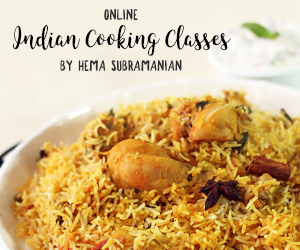 1 year ago
|
Home Cooking
DESCRIPTION
Prep Time: 5 mins
Cook Time: 20 mins
Servings: 4
Ingredients to make Cold Cocoa
Milk - 1 Litre
Corn Flour Slurry
Cocoa Powder - 3 Tbsp
Sugar - 4 Tbsp
Vanilla Essence - 1/2 Tsp ( Optional )
Chocolate - 100 Gms
Method:
1. Heat the milk in a pan on a medium flame. Keep stirring at intervals.
2. Take 2 tbsp of corn flour and 1/4 cup of milk in a bowl. Mix well and keep it aside.
3. Take 3 tbsp of cocoa powder and 1/4 cup of milk in another bowl. Mix well and add more milk if required to get a smooth consistency. Keep it aside.
4. Bring the flame to a low for the heated up milk.
5. Slowly add the corn flour slurry and give it a quick mix to make sure no lumps are formed.
6. Now, add in the dissolved cocoa mixture and keep mixing with a whisk to avoid lumps.
7. Add sugar and mix again. Keep the flame on a low.
8. Add vanilla essence and mix it all again.
9. Add cooking dark chocolate and mix well.
10. Cook the mixture for 10 mins.
11. Now, turn off the stove and strain the milk.
12. Let it cool down to room temperature.
13. Drop some ice cubes into the serving glass and pour in the Cold Cocoa.
14. Mix this drink with the help of another glass.
15. Transfer it to any serving glass or mason jar as your desire. Garnish with grated chocolate.
16. Yummy summer special Cold Cocoa is ready to be served and enjoyed!
Hello Viewers,
Today we are going to see making of Surat-Special Cold Cocoa Drink recipe . Surat Cold Cocoa is a delicious chocolate drink very popular from the streets of Surat, Gujrat. This Cold Cocoa is a rich and creamy chocolate summer refreshing drink for chocolate lovers and can prepare at anytime with limited ingredients. Making of this Surti cold cocoa involves heating the milk, preparing the corn flour syrup followed by coco powder syrup, few chocos and mix them to milk on a medium flame until it comes to a correct consistency. Then wait till cocoa milk comes to a room temperature and can refrigerate or can have with few ice cubes. This summer chocolate drink is so rich, delicious and chocolatey that everyone will enjoy having this cold cocoa. This is yummy and best taste guaranteed with tips mentioned in this video. Hope you prepare this tasty recipe at your home and enjoy.
Our Other Videos:
Fresh fruit juices:https://youtu.be/12X5XmFyhYk
Four refreshing summer drinks:https://youtu.be/9g4kSKBYHa0
Fruit milkshakes:https://youtu.be/oykuUMF9FI8
Kulukki and Mohabbat ka sharbat:https://youtu.be/gANxKk0BOiM
Mango and coconut pudding:https://youtu.be/QM6LMw1LVQ8
You can buy our book and classes on
https://www.21frames.in/shop
HAPPY COOKING WITH HOMECOOKING
ENJOY OUR RECIPES
WEBSITE:
https://www.21frames.in/homecooking
FACEBOOK
https://www.facebook.com/homecookings...
YOUTUBE:
https://www.youtube.com/HomeCookingShow
INSTAGRAM -
https://www.instagram.com/homecooking...
A Ventuno Production :
https://www.ventunotech.com/