8 months ago
Home Cooking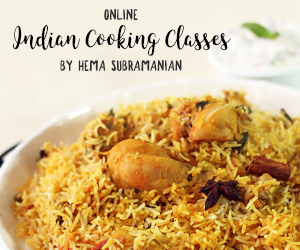 Curd Vada Recipe Dahi Vada South Indian Style Thayir Vadai Curd Vadai Perugu Vada
8 months ago
|
Home Cooking
DESCRIPTION
Dahi Vada is a wonderful combination of curd and crispy vadas soaked in buttermilk. This yummy and gut friendly curd/dahi vada can be enjoyed for breakfast or any time as a simple snack.
Ingredients
To Make Vada Batter
Urad Dal - 1 Cup (Soaked For 4 Hours)
Water - 1 Tsp
Salt - 1/2 Tsp
To Make Curd Mixture
Curd - 800 Gms
Water - 2 Tsp
Oil - 2 Tsp
Mustard Seeds - 1/2 Tsp
Cumin Seeds - 1/2 Tsp
Finely Chopped Ginger
Chopped Green Chilli
Red Chilli - 2 Nos
Asafoetida Powder - 1/4 Tsp
Curry Leaves
Salt - 1 Tsp
To Make Buttermilk
Curd - 1 Tbsp
Water - 2 Cups
Oil For Deep Frying
Chopped Coriander Leaves
Kara Boondi
Chilli Powder
Method:
1. Soak urad dal for 4 hours and grind it into a smooth and thick batter.
2. Refrigerate the batter for 1 hour and add salt to it. Mix well and keep it aside.
3. Take curd in a bowl and whisk it until smooth by adding a little water.
4. Add oil to a tempering pan and add mustard seeds, cumin seeds, ginger, green chilies, red chilies, asafoetida powder and curry leaves. Saute.
5. Transfer this tempering to the curd, mix and add salt. Keep it aside.
6. To another bowl, add curd and water. Mix well and keep this buttermilk aside.
7. To a kadai, add oil for deep frying, shape the batter into vadas and drop them into hot oil.
8. Fry the vadas until golden brown and then and place them in buttermilk for a few minutes.
9. Remove them and place them on a plate.
10. First, pour the curd mixture over the vadas, then sprinkle some chopped coriander, boondi and chili powder.
11. Simple yet soulful Dahi Vada is ready to be served.
You can buy our book and classes on
https://www.21frames.in/shop
HAPPY COOKING WITH HOMECOOKING
ENJOY OUR RECIPES
WEBSITE:
https://www.21frames.in/homecooking
FACEBOOK
https://www.facebook.com/homecookings...
YOUTUBE:
https://www.youtube.com/HomeCookingShow
INSTAGRAM -
https://www.instagram.com/homecooking...
A Ventuno Production :
https://www.ventunotech.com/