4 years ago
Home Cooking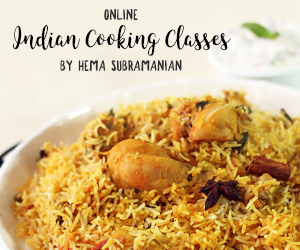 Dabeli Recipe Tasty Katchi Dabeli Recipe
4 years ago
|
Home Cooking
DESCRIPTION
Ingredients
To Make Masala Powder -
Coriander seeds - 2 TSP
Cumin Seeds - 1 TSP
A piece of Cinnamon
Cloves - 4 NOS
Red Chili -3 NOS
To Make Filling-
Oil -2 TSP
Ground Masala Powder
Boiled Potato - 4 NOS
Salt - 1/2 TSP
Grated Coconut
Tutti Frutti
Coriander Leaves
Pomegranate
To Make Red Chutney
Soaked Red Chili - 10 NOS
Garlic - 8 Cloves
Water
Salt - 1/4 TSP
To Make Dabeli
Pav Bun
Red Chutney
Tamarind Chutney
Filling
Roasted Peanuts
Chopped Onion
Butter
Sev
#Dabeli #dabelirecipe #dabelimasalaeceipe
Method
1. Dabeli Spice Mix
2. Heat a pan, add coriander seeds, cumin seeds, cinnamon sticks, cloves, dry red chilies, and dry roast them till fragrant
3. Let it cool to room temperature
4. Grind these spices to a fine powder
Chilli Garlic Chutney
1. Soak the red chilis for about 20 mins
2. To a mixer jar, add the soaked red chilies, garlic, and salt and grind it to a smooth paste by adding some water
2. Add some water to get a thin sauce
Potato filling
1. Heat a pan with some oil and add in the Dabeli spice mix and saute it
2. Add boiled and mashed potatoes and mix it well
3. Add salt, water and mix well
4. Cook it for 5 mins and transfer it to a plate and flatten it
5. Garnish with coconut shavings, tutti frutti, coriander leaves, and pomegranate seeds.
To assemble the Dabeli
1. slice the pav to create a cavity
2. Stuff this cavity with sweet tamarind chutney, chili garlic chutney, mashed potatoes mix, onions and roasted peanuts in layers
3. Heat a pan and toast the Dabeli with butter till crisp on both the sides.
4. Dip the hot Dabeli it into the Sev and serve
You can buy our book and classes on
http://www.21frames.in/shop
HAPPY COOKING WITH HOMECOOKING
ENJOY OUR RECIPES
WEBSITE:
http://www.21frames.in/homecooking
FACEBOOK -
https://www.facebook.com/HomeCookingShow
YOUTUBE:
https://www.youtube.com/user/VentunoHomeCooking
INSTAGRAM -
https://www.instagram.com/homecookingshow
A Ventuno Production :
http://www.ventunotech.com