3 years ago
Home Cooking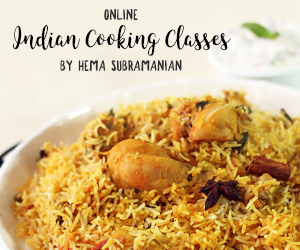 3 years ago
|
Home Cooking
DESCRIPTION
Dal Makhani
#Dalmakhani #Blackgramdal #Dalrecipe
Dal Makhani is a rich and creamy lentil gravy. It has the goodness of black gram and red kidney beans. It is best served with roti, naan, or jeera rice.
Ingredients
Black Gram Dal - 3/4 Cup
Rajma Bean - 1/4 Cup
Water
Tomato - 4 Nos Chopped
Oil - 1 Tbsp
Onion - 2 Nos Chopped
Ginger Garlic Paste - 1 Tsp
Kashmiri Chili Powder - 2 Tsp
Cumin Powder - 1 Tsp
Coriander Powder - 2 Tsp
Salt - 1 Tsp
Garam Masala - 1 Tsp
Butter
Fresh Cream
Method:
1. Pressure cook the black gram and red kidney beans together with 1/2 tsp of salt
2. Pressure cook them for about 7-8 whistles
3. Once done, mash the dal roughly and keep them aside
4. Heat some oil in a pan, add onions and saute till they are brown
5. Add ginger garlic paste and saute along
6. Add the tomato puree and the spice powders, and salt and saute
7. Saute till the oil separates
8. Add the cooked dals to the masala and add water and stir well
9. Add a dollop of butter and mix well
10. Close and cook the dal for about 20 mins
11. Finally, add fresh cream and coriander leaves
12. Serve it hot with roti, jeera rice or naan.
You can buy our book and classes on
http://www.21frames.in/shop
HAPPY COOKING WITH HOMECOOKING
ENJOY OUR RECIPES
WEBSITE:
http://www.21frames.in/homecooking
FACEBOOK -
https://www.facebook.com/HomeCookingShow
YOUTUBE:
https://www.youtube.com/user/VentunoHomeCooking
INSTAGRAM -
https://www.instagram.com/homecookingshow
A Ventuno Production:
http://www.ventunotech.com