6 years ago
Home Cooking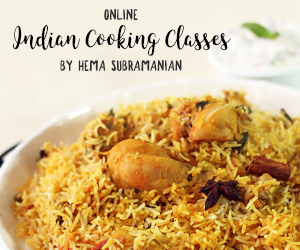 6 years ago
|
Home Cooking
DESCRIPTION
Prep time: 15 minutes
Cook time: 40 minutes
Number of servings: 3-4 persons
Ingredients
Palak - 1 bunch
Toor Dal - 1/2 cup
Turmeric powder - 1/4 tsp
Oil - 1 tsp
lemon sized Tamarind (Soaked)
Green chili - 2 nos
Onions - 2 nos chopped
Tomatoes - 2 nos chopped
Chili powder - 1 tsp
Salt *only after pressure cooking
For Tempering
Ghee - 1 tsp
Oil - 1 tsp
Urad Dal - 1 tsp
Chana Dal - 1 tsp
Mustard seeds - 1/2 tsp
Cumin seeds - 1/2 tsp
Asafoetida powder - 1/2 tsp
Red chili - 2 nos
Pounded Garlic
Few Curry leaves
Khatti Dal recipe:
https://goo.gl/QMfXqn
Brinjal Dal (Eggplant Dal) recipe:
https://goo.gl/nMi3vh
You can buy our book and classes on
http://www.21frames.in/shop
Method:
1. Add water, toor dal, turmeric powder, oil, palak, tamarind (soaked), green chilis, onions, tomatoes, chilli powder in a cooker and mix well
2. Pressure cook in medium high flame
3. Now add salt and mix to the cooked dal palak base
4. In a wide pan, heat ghee and oil.
5. Saute urad dal, chana dal, mustard seeds, cumin seeds, asafoetida powder, red chili, pounded garlic, curry leaves and mix well.
6. Now add the cooked dal palak and mix well. Done!
HAPPY COOKING WITH HOMECOOKING
ENJOY OUR RECIPES
WEBSITE:
http://www.21frames.in/homecooking
FACEBOOK -
https://www.facebook.com/HomeCookingShow
YOUTUBE:
https://www.youtube.com/user/VentunoHomeCooking
INSTAGRAM -
https://www.instagram.com/homecookingshow
A Ventuno Production :
http://www.ventunotech.com