6 years ago
Home Cooking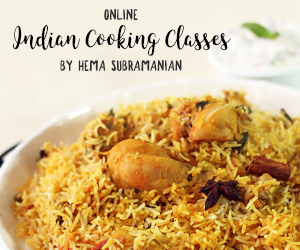 6 years ago
|
Home Cooking
DESCRIPTION
Are you one of those people who has a secret fetish for North Indian dishes? I know I am. But, making those buttery Naan or Paratha's isn't what is difficult. It is choosing which side dishes to prepare with this heavenly dish that puts us in a dilemma. The different types of dal never lead us wrong though. When it comes to Tandoori Naan's, the different North Indian dishes that are prepared using the different varieties of dal are the perfect side dish. Be it Dal fry, Dal Tadka, Akkha Masoor or just plain Moong Dal. The tantalizing aroma along with the spicy taste is sure to have you craving for more. Here is a simple recipe for making a tantalizing dish of Dal Tadka.

Prep time: 30 minutes
Cook time: 30 minutes
Number of servings: 3-4 serrvings

Ingredients


Toor dal - 1 cup
Chana dal - 1/2 cup
Water - 3 to 4 cups (to pressure cook)
Ghee - 3 Tsp
Garlic - 5 to 6 cloves chopped
Ginger - 1 piece chopped
Onion - 1 no. chopped
Green chilli - 1 no. chopped
Tomato - 1 no. chopped
Turmeric powder - 1/4 Tsp
Chilli powder - 2 Tsp
Coriander powder - 1 Tsp
Salt
Coriander leaves
Ghee - 2 Tsp
Cumin seeds - 1 Tsp
Red chillies - 3 nos


Method

1. Soak the toor dal and chana dal together for at least 30 minutes.



2. Pressure cook them with water.



3. In a wide tawa or pan, heat some ghee.



4. Saute the chopped ginger, garlic, onion, green chillies and tomatoes.



5. Add the turmeric powder, chilli powder, coriander powder and salt and mix well.



6. Now, add the cooked dal to the pan. Add water as needed. Let it simmer for 5 to 10 minutes.



7. Once the dal is cooked, turn off the stove.



8. Now, add coriander leaves to the dal. Mix gently and keep aside.



9. Temper some ghee, cumin seeds and red chillies. Add the tempered ingredients to the dal tadka!



10. Voila! Your Dal Tadka is ready to be served!