1 year ago
Home Cooking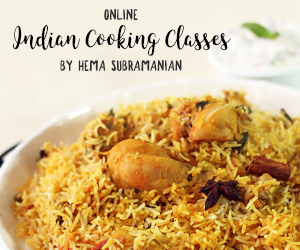 1 year ago
|
Home Cooking
DESCRIPTION
TENDER COCONUT KHEER | Elaneer Payasam | Dessert
Kheer, or Payasam, is another such dish that is really popular among the people of the country, be it any season. Be it summer or winter, Kheer is a dessert that is never off the menu of various feasts. And with the various varieties available out there, there is something for everyone in the market. One such kheer that can be made easily without much hassle is the Tender Coconut Kheer. The tenderness of the coconut only adds to the appeal and texture of this delicacy. A simple yet delish delicacy, master the simple recipe to this heavenly invention by following the following easy steps.
Ingredients:
Tender Coconut Flesh - 1 cup
Tender Coconut Flesh - 3 to 4 tsp. chopped
Tender Coconut Water
Milk - 500 ml
Sweetened Condensed Milk - 3/4 cup
Cardamom Powder - 1 tsp
Coconut Milk - 1/2 cup
Method:
1. Grind tender coconut flesh with few tablespoons tender coconut water to puree consistency.
2. Place a huge pan on a stove and pour milk in it.
3. Once the milk has come to a boil, add sweetened condensed milk and cardamom powder.
4. Once the milk thickens, turn off the stove and set the pan aside to cool.
5. Now add 1/2 cup of the pureed tender coconut and thick coconut milk and stir well.
6. Add tender coconut pieces and mix.
7. You can garnish the kheer with cashew nuts if you wish to.
8. Voila! Your kheer is ready! Serve it to your family and friends, warm or cold!!
Visit our website –
http://www.21frames.in/homecooking
Follow us on Facebook –
https://www.facebook.com/HomeCookingShow
Follow us on Instagram –
https://www.instagram.com/homecookingshow/
Follow us on Twitter –
https://twitter.com/VentunoCooking
Subscribe to us on YouTube –
https://www.youtube.com/user/VentunoHomeCooking
A Ventuno Production –
http://www.ventunotech.com