9 years ago
Home Cooking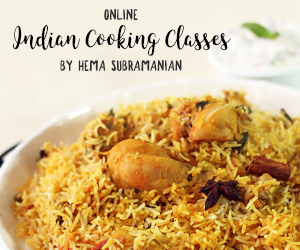 9 years ago
|
Home Cooking
DESCRIPTION
Ripe, plump figs are quite possibly the world's most succulent fruit, with a naturally honey-like sweetness. Cooked down, they make a marvelous jam that intensifies that sweetness. In fact, fig jam is so easy, figs practically jam themselves. In today's video, we are going to see the recipe to a Homemade jam. To be precise, the recipe on how to make homemade Fig Jam. This simple recipe uses fresh figs, sugar, cinnamon powder and water. Enjoy it with your bread, toast, chapatti, and crackers.
Prep time: 5 minutes
Cook time: 20 minutes
Number of servings: 6-7 persons
Ingredients
Fresh figs - 250 grams
Cinnamon powder - ½ Tsp.
Sugar - 1 ¾ Cup
Water - 1 Cup
Difficulty - Easy
Total time: 1 Hour
Preparation time: 20 Minutes
Method
1. Place a pot on the stove.
2. Pour a cup of water into the pot.
3. Add the required amount of sugar to the pot, mix well and wait for it to dissolve. Keep stirring.
4. Cook the fresh figs in the sugar syrup.
5. After about 5 minutes, add the cinnamon powder and mix it well.
6. Cook until the water evaporates and the contents thicken considerably.
Optional: Cut the figs finely if you do not want large fig pieces in your jam
7. Store in the refrigerator. The jam thickens on cooling.
Visit our website –
http://www.21frames.in/homecooking
Follow us on Facebook –
https://www.facebook.com/HomeCookingShow
Follow us on Instagram –
https://www.instagram.com/homecookingshow/
Subscribe to us on YouTube –
https://www.youtube.com/user/VentunoHomeCooking
A Ventuno Production :
http://www.ventunotech.com