1 year ago
Home Cooking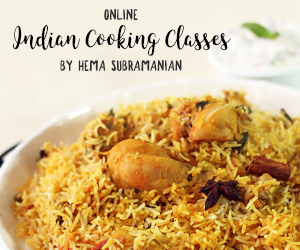 Fish Fillet With Coconut Cream Sauce recipe
1 year ago
|
Home Cooking
DESCRIPTION
Prep Time: 15 mins
Cook Time: 20 mins
Servings: 2
To Make Fish Marinate
Ginger Paste - 1 Tsp
Garlic Paste - 1 Tsp
Turmeric Powder - 1/4 Tsp
Red Chilli Powder - 1 Tsp
Pepper - 1 Tsp
Salt- 1/2 Tsp
Coconut Oil - 1 Tsp
Water
To Make Spinach Stir Fry
Coconut Oil - 1 1/2 Tsp
Sliced Garlic
Onion - 1 No.
Salt - 1/4 Tsp
Pepper - 1/4 Tsp
A Pinch Of Turmeric Powder
Spinach Leaves
To Make Coconut Cream Sauce
Coconut Oil - 2 Tsp
Ginger Julienne
Green Chilli - 1 No.
Spring Onions
Turmeric Powder - 1/4 Tsp
Salt - 1/2 Tsp
Coconut Cream - 1 Cup ( 200 Ml )
Today we are going to see the making of Fish Fillet with coconut cream sauce and spinach stir fry. This easy fish fillet recipe with a fresh fish, flavorful garlic, and coconut sauce is perfect for a weekend dinner and parties . This recipe is very easy, simple, and quick with limited steps and ingredients, Hope you try this yummy recipe at your home and enjoy.
Happy cooking with Home cooking show recipes.
Method
For the Marinade:
1. Take a large sea bass fillet and cut it into four pieces.
2. Add ginger paste, garlic paste, turmeric powder, red chili powder, pepper powder, salt, coconut oil, water and mix well. Add more water if required to keep the paste going.
3. Apply the marinade on all sides of the fish fillets.
4. Let them sit aside for 15 mins.
For Spinach Stir Fry:
5. Take coconut oil in a pan. Add garlic and onion slices. Mix well.
6. Add salt, pepper powder, turmeric powder and mix again.
7. Add washed and cleaned spinach. Cook on high flame until the spinach is done.
8. Keep it aside.
For the Coconut Cream Sauce:
9. Add coconut oil to a pan. To this, add ginger, green chili ad saute.
10. After a few seconds, add the spring onions and saute for 2 mins.
11. Add turmeric powder, salt and mix for about 1 min or till the raw smell goes off.
12. To this add, thick coconut milk and mix. Keep the flame on low and cook for about 3 mins.
13. Add salt if required.
For frying the marinated Fish:
14. Take coconut oil in a pan. Place the marinated fish fillets.
15. Cover the pan and cook the fish on medium flame for 3 mins. Make sure there are chars on the fish.
16. After 3 mins, flip the fillets to the other side and cook for another 3 mins.
17. Turn off the stove and keep them aside.
Assembling the dish:
18. Firstly pour the coconut cream sauce into the serving plate.
19. Place some Spinach stir fry by the side.
20. Gently place the fried fish on the cream sauce.
21. Garnish it all with spring onions and ginger juliennes.
22. Fish Fillet with Coconut Cream Sauce and Spinach Stir Fry is ready to be served hot and fresh!
You can buy our book and classes on
https://www.21frames.in/shop
HAPPY COOKING WITH HOMECOOKING
ENJOY OUR RECIPES
WEBSITE:
https://www.21frames.in/homecooking
FACEBOOK
https://www.facebook.com/homecookings...
YOUTUBE:
https://www.youtube.com/HomeCookingShow
INSTAGRAM -
https://www.instagram.com/homecooking...
A Ventuno Production :
https://www.ventunotech.com/