5 years ago
Home Cooking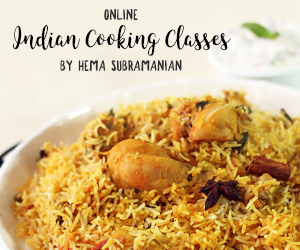 5 years ago
|
Home Cooking
DESCRIPTION
Khatti Dal
Ingredients
Toor Dal - 1/2 cup
Water
Chopped tomato - 1 no
Chopped garlic - 5 no
Chopped ginger - 1 no
Turmeric powder - 1/4 tsp
Chopped green chili - 2 no
Tamarind puree - 1 tbsp
Coriander powder - 2 tsp
Red chili powder - 1 tsp
Jaggery - 1 tsp
Coriander leaves
Tempering:
Ghee - 2 tsp
Cumin seeds - 1/2 tsp
Pounded garlic - 3 tsp
Asafoetida powder - 1/4 tsp
Red chili - 2 no
Method:
1.Take a pressure cooker, add 1/2 cup of Toor dal, pour enough water, 1 chopped tomato, 5 chopped garlic, 1 chopped ginger, 1/4 tsp of turmeric powder.
2.Pressure cook on medium flame for 4 to 5 whistles till the dal is well cooked.
3.Mix well and add 2 chopped green chili, 1 tbsp of tamarind puree, 2 tsp of coriander powder, 1 tsp of red chili powder, salt and mix it well with little water.
4.Cook in medium flame for 10 minutes.
5.Now, add a tsp of jaggery and coriander leaves. Mix well.
6.For tempering. Take a tadka pan, add 2 tsp of ghee, 1/2 tsp of cumin seeds, 2 to 3 tsp of pounded garlic, 1/4 tsp of Hing or asafoetida powder and 2 red chili.
7.Pour the tempered ingredients to the dal.
Khatti Dal is now ready to be served hot with rice or roti.
Enjoy with your family & friends.
HAPPY COOKING with HOMECOOKING
Visit our website –
http://www.21frames.in/homecooking
Follow us on Facebook –
https://www.facebook.com/HomeCookingShow
Follow us on Instagram –
https://www.instagram.com/homecookingshow/
Follow us on Twitter –
https://twitter.com/VentunoCooking
Subscribe to us on YouTube –
https://www.youtube.com/user/VentunoHomeCooking
A Ventuno Production –
http://www.ventunotech.com