1 month ago
Home Cooking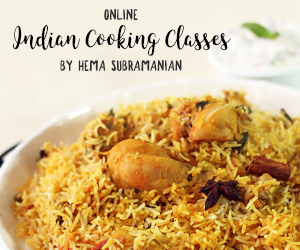 1 month ago
|
Home Cooking
DESCRIPTION
Ingredients
Mutton - 1 Kg
Mathania Chilli - 25 Nos
Mustard Oil - 2 Tbsp
Whole Spices
(Cinnamon, Clove, Green Cardamom,
Black Cardamom, Bay Leaf, Mace & Nutmeg)
Onion - 5 Nos Thinly Sliced
Garlic Paste - 1 1/2 Tbsp
Ginger Paste - 1 Tbsp
Coriander Powder - 2 Tsp
Salt
Ghee - 1 Tbsp
Whisked Curd - 1 Cup
Water
Chopped Coriander Leaves
Dear Viewers,
Today we are going to see how to make Laal Maas curry which is very famous Rajasthani mutton curry recipe. Making of this laal Mans mutton gravy curry is very simple quick and easy with limited steps and Ingredients.Laal Maas curry is delicious recipe for all mutton lovers ans perfect dish for family gatherings and special occasions. This rajastani laal Maas is well suited wi th hot phulkas, rotis,chapathi and with hot rice.Laal Maas mutton gravy curry is super tasty and best taste guaranteed with the tips and measures provided in this video. Hope you try this yummy recipe at your home and enjoy.
You can buy our book and classes on
https://www.21frames.in/shop
HAPPY COOKING WITH HOMECOOKING
ENJOY OUR RECIPES
WEBSITE:
https://www.21frames.in/homecooking
FACEBOOK
https://www.facebook.com/homecookings...
YOUTUBE:
https://www.youtube.com/HomeCookingShow
INSTAGRAM -
https://www.instagram.com/homecooking...
A Ventuno Production :
https://www.ventunotech.com/