4 years ago
Home Cooking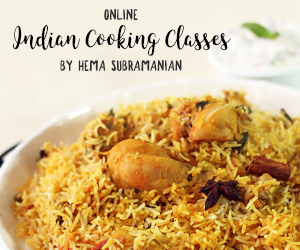 4 years ago
|
Home Cooking
DESCRIPTION
Lauki Kheer
#LaukiKheer #BottleGourd
Moong Dal Payasam recipe - http://bit.ly/2DKkN4z
Tender Coconut Kheer recipe - http://bit.ly/2TTETQS
We are reminded of gravies and savories dishes when we think of vegetables. But have you ever tried to make a dessert with Lauki i.e Bottle gourd? I recently tried this dessert recipe in a marriage reception, and I wanted to show you guys the recipe, it is Lauki Kheer.
Prep time: 10 mins
Cook time: 30 mins
Number of Servings: 4-5 persons
Ingredients
Bottle Gourd/lauki
Sabudana - 1/4 Cup
Water
Ghee - 2 Tbsp
Full Fat Boiled Milk - 1 Litre
Cardamom Pods (Pound The Seeds)
Dried Rose Petals (Optional)
(Rose Water/Essence)
Sugar 3/4 Cup
Cashew Nuts
Raisins
Method
1. Soak the tapioca pearls for a minimum of 2 hours
2. Heat ghee in a pan.
3. Fry raisins and cashew nuts till slightly browned.
4 Add the grated Lauki and fry for 5-6 minutes on low heat until it is softened.
5. Add milk in the pan.
6. Once the milk starts to boil, simmer the heat and let the kheer thicken.
7. Add the soaked tapioca pearls in the milk and cook on low heat for 20-25 minutes.
8. Keep stirring in between.
9. Once the kheer has thickened to the desired consistency, add cardamom powder and sugar.
10. Cook for another 3-4 minutes.
11. Garnish with almond and slivers and rose petals.
12. Serve hot or chilled.
You can buy our book and classes on
http://www.21frames.in/shop
HAPPY COOKING WITH HOMECOOKING
ENJOY OUR RECIPES
WEBSITE:
http://www.21frames.in/homecooking
FACEBOOK -
https://www.facebook.com/HomeCookingShow
YOUTUBE:
https://www.youtube.com/user/VentunoHomeCooking
INSTAGRAM -
https://www.instagram.com/homecookingshow
A Ventuno Production :
http://www.ventunotech.com