6 years ago
Home Cooking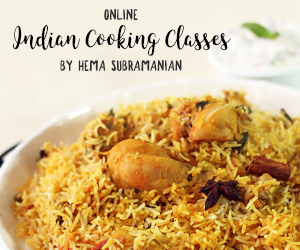 6 years ago
|
Home Cooking
DESCRIPTION
Mutton Keema Soup
Ingredients
Minced Mutton - 100 gm
Moong Dal - 50 gm
Broken basmati Rice - 1 tbsp
Tomato - 1 chopped
Onion - 1 finely chopped
Green chilli - 1 chopped
Ginger & garlic paste - 1 tsp
Chilli powder - 1/2 tsp
Salt to taste
Ghee - 3 tsp
Mint leaves
Coriander leaves
Cardamom pods - 2
Cinnamon
Clove
Method
1. Add some ghee in a pressure cooker.
2. Add some whole spices Cardamom pods, Cinnamon, Clove, Onions, Green chilies & saute it.
4. Once the onions are transparent, add moong dal, ginger-garlic paste, minced meat, tomatoes, salt, chili powder, coriander and mint leaves. Mix it well.
5. Finally, add the broken basmati rice and some water.
6. Close the pressure cooker and let it cook for about 5-6 whistles.
WEBSITE:
http://www.21frames.in/homecooking
FACEBOOK -
https://www.facebook.com/HomeCookingShow
INSTAGRAM -
https://www.instagram.com/homecookingshow/
TWITTER -
https://twitter.com/VentunoCooking
A Ventuno Production :
http://www.ventunotech.com