7 months ago
Home Cooking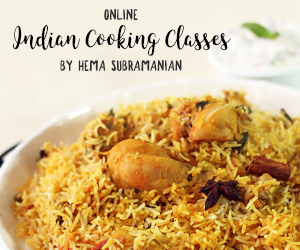 7 months ago
|
Home Cooking
DESCRIPTION
This is an Indian style fry spiced with the various Indian spices as well as pepper. After having eaten the same green leafy vegetables or those vegetarian vegetables, its only instinct for us humans to crave some spicy and yummy non-vegetarian dish. So, here to satisfy your cravings, a bowl of yummy Mutton Liver Fry. This side dish fry, that looks difficult, is actually a very easy dish to prepare. Just Follow the following few steps and Voila! You will have a bowl of this amazing dish ready to satisfy your cravings.
Ingredients
Mutton Liver - 1 Kg
Salt - 2 tsp
Turmeric powder - 1 tsp
Chili powder - 4 to 5 tsp
Ginger Garlic paste - 2 tsp
Oil - 3 to 4 tbsp
Cinnamon
Cloves
Cardamom
Chopped Onion - 5 no
Shallot - 1 cup
Curry leaves
Green Chili - 2 no
Pepper powder - 1/4 tsp
Coriander powder - 1 tsp
Chopped coriander leaves
Method:
Take cut up liver pieces in a large mixing bowl.
Add some salt, turmeric powder, chilli powder and ginger-garlic paste into the bowl.
Mix well using your hands. Massage the liver pieces with the spices and paste thoroughly.
Add the coated mutton liver pieces to a pressure cooker.
Add water and pressure cook for about 5 whistles on a medium flame.
Increase the flame slightly and cook until the excess water evaporates and it is nice and thick.
In a wide saucepan, add some oil.
Add the whole spices (cinnamon, cardamom, cloves) and give it a quick stir.
Now, add the finely chopped onions and a cup of shallots.
After a few moments, add a few curry leaves and slit green chillies.
Saute the ingredients until the onions turn golden-brown in colour.
Now, add the cooked mutton liver pieces.
Add the pepper powder and coriander powder and mix well.
Finally, garnish with some chopped coriander leaves.
Your Mutton Liver Fry is ready to be served!
Enjoy with your family & friends. HAPPY COOKING with HOMECOOKING
Visit our website –
http://www.21frames.in/homecooking
Follow us on Facebook –
https://www.facebook.com/HomeCookingShow
Follow us on Instagram –
https://www.instagram.com/homecookingshow/
Follow us on Twitter –
https://twitter.com/VentunoCooking
Subscribe to us on YouTube –
https://www.youtube.com/user/VentunoHomeCooking
A Ventuno Production –
http://www.ventunotech.com