1 year ago
Home Cooking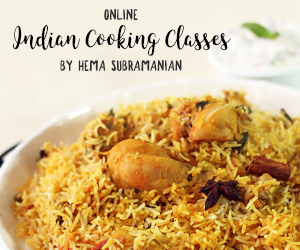 Oreo Cake Oreo Biscuit Chocolate Cake Eggless Cake Recipe Oreo Cream Frosting Chocolate Fudge Cake
1 year ago
|
Home Cooking
DESCRIPTION
Ingredients

For Cake Batter
Oreo Biscuit - 120 Gms (3 Packets)
Sugar - 1/2 Cup
Maida - 3/4 Cup
Baking Powder - 1 Tsp
Baking Soda - 1 Tsp
Melted Unsalted Butter - 1 Cup (250 Ml)
Boiled Milk - 1 Cup

For Oreo Cream Frosting
Unsalted Butter - 200 Gms
Oreo Cream

For Chocolate Ganache
Fresh Cream - 200 Ml
Dark Sweet Chocolate - 250 Gms

Method:
1. Take the Oreo biscuits and separate the cream filling from the plain biscuits.
2. Transfer the separated cream filling into a bowl and keep it aside.
3. Now, put the biscuits into the mixer jar and powder them.
4. Transfer the Oreo cookie powder into a bowl and add sugar to it.
5. Next add the sieved maida, baking soda and baking powder to the bowl.
6. Mix everything. Add melted butter and milk.
7. Again, mix everything using a hand blender.
8. Cake batter is ready.
9. Preheat the oven at 180 degrees centigrade for 15 mins.
10. Take a cake tin and line it with a butter paper.
11. Now pour the cake batter into the cake tin.
12. Place the cake tin in the oven and bake the cake for 45 mins – 1 hour.
13. To the bowl with Oreo cream filling, add the unsalted butter and beat it all till it becomes smooth and creamy.
14. Oreo Cream Frosting is ready.
15. Melt some fresh cream and cooking chocolate together in a saucepan.
16. Chocolate Ganache is ready.
17. After the cake is cooled, apply the butter cream to one layer on the top and place another layer of cake on it.
18. Pour the prepared Chocolate ganache on the top.
19. For the presentation, remove the cream filling from a few more Oreo cookies and place the plain whole biscuits around the cake.
20. With Oreo cream filling, do a little piping the top in desired patterns/designs.
21. Place a whole Oreo cookie on the top.