4 years ago
Home Cooking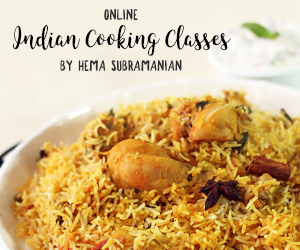 Palak Saager Chorchori and Phulka
4 years ago
|
Home Cooking
DESCRIPTION
Palak Saager Chorchori and Phulka
#PalakSaagerChorchori #Phulka #SoftPhulka
Palak Poori recipe - http://bit.ly/2Sko5ox
Palak Panner recipe - http://bit.ly/2GajYWz
If you are a fan of dry dish made using a lot of veggies, then this yummy Palang Saager Chorchori recipe is something that you would love to enjoy! This is a traditional Bengali recipe prepared using spinach, and a mix of veggies along with a melange of spices. You can pair this side dish recipe with phulka or steamed rice.
Prep time: 20 mins
Cook time: 40 mins
Number of servings: 4-5 persons
Ingredients
Spinach - 1 bunch
Radish - 2
Red pumpkin - 150 gms
Brinjal - 4
Sweet potato - 2
Potato - 2
Green chili - 4
Turmeric powder - ½ tsp
Red chili powder - 1 tsp
Cumin seeds - ½ tsp
Fenugreek seeds - ¼ tsp
Aniseeds - 5
Mustard seeds - ½ tsp
Nigella seeds - ½ tsp
Bay leaf - 1
Sugar - 1 tsp
Mustard oil
Ghee
Salt
Method
1. Wash and peel the vegetables. Cut into 2 inch sized pieces 

2. Blanch the spinach leaves and keep them aside 

3. Heat oil and fry the brinjals and keep it aside 

4. Heat oil till smoking point and temper with the whole spices (cumin seeds, fenugreek seeds, aniseeds, mustard seeds, nigella seeds, bay leaf)

5. Add green chilies, turmeric powder and chili powder

6. Add all the vegetables except the spinach and saute them 

7. Add salt, sprinkle some water, cover and cook 

8. When the vegetables are almost done, add the fried brinjals and the blanched spinach leaves 

9. Add sugar and ghee and cook everything together 

10. Adjust seasoning and serve hot with phulkas
.
To Make Phulka
Prep time: 20 mins
Cook time: 20 mins
Number of Servings: 4-5 persons
Ingredients
2 cups - wheat flour
Warm water for kneading
Salt

Method
1. Firstly in a mixing bowl, add the wheat flour, salt and mix it well 

2. Add warm water gradually and knead it to get a soft dough or give good punches to the dough.

3. Cover the dough with a muslin cloth and rest it aside for about 15 minutes.

4. Once the dough is rested, knead it again 

5. Divide the dough into small equal sized portions. Take each portion and make round balls out of it.

6. Use a rolling pin and board. Onto the board dust some wheat flour. Take a round portion of the dough and place it on the flour dusted area.

7. Start rolling out the dough until we get a round or circular disc like shaped roti. The size of the phulka should not be too thick or thin.

8. Heat the tawa/skillet. Place the roti on the tawa.

9. Cook the bottom side for few seconds on medium flame.

10. When slight air bubbles appear at the top flip the roti and cook the other side very well.

11. Lift the phulka roti with the help of pair of tongs, flip it and place the roti directly on the flame. The side which was cooked for few seconds should be facing the flame.

12. Once the roti is placed on the flame, it begins to puff up. Immediately take the roti on a plate. 

13. Apply ghee/butter. Serve hot.
You can buy our book and classes on
http://www.21frames.in/shop
HAPPY COOKING WITH HOMECOOKING
ENJOY OUR RECIPES
WEBSITE:
http://www.21frames.in/homecooking
FACEBOOK -
https://www.facebook.com/HomeCookingShow
YOUTUBE:
https://www.youtube.com/user/VentunoHomeCooking
INSTAGRAM -
https://www.instagram.com/homecookingshow
A Ventuno Production :
http://www.ventunotech.com