2 years ago
Home Cooking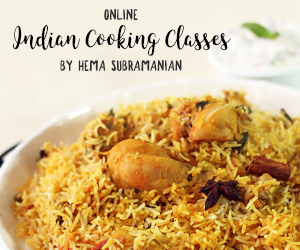 Paneer Stuffed Moong Dal Chilla
2 years ago
|
Home Cooking
DESCRIPTION
Paneer Stuffed Moong Dal Chilla
#PaneerStuffedDosa #Chilla #Breakfast
Chilla is a type of flat pancake or dosa. Moong Dal keeps you full for a longer time. Moong Dal is high in proteins and fibres, it is a great addition to your daily diet. The paneer filling in the chilla adds a unique twist to the chilla. You can have this Moong Dal chilla as it is or with any pickle or chutney of your choice.
Prep time: 15 mins
Cook time: 60 mins
Number of Servings: 4-5 persons
Ingredients
To Make Moong Dal Batter
Moong Dal - 1 Cup
Onion
Green Chili
Garlic
Ginger
Salt
Chili Powder
Water
To Make Paneer Filling
Paneer - 200 Gms
Oil - 2 Tsp
Cumin Seeds - 1/2 Tsp
Onion - 1 No. Chopped
Green Chili - 1 No. Chopped
Salt - 1/2 Tsp
Turmeric Powder -1/4 Tsp
Kashmiri Chili Powder - 1 Tsp
Chaat Masala - 1/2 Tsp
Garam Masala - 1/2 Tsp
Juice Of 1/2 Lemon
Coriander Leaves
Method
1. Soak moong dal in three cups of water for about half an hour.
2. In a mixer jar combine the soaked dal, ginger, garlic, onion, green chillies, salt and red chilli powder.
3. Blend to a smooth batter.When done transfer to a mixing bowl. Keep aside.
4. Heat oil in a pan and add the cumin and onion and cook for 2-3 minutes till the onion is translucent.
5. Add the tomatoes and cook for 2-3 minutes till soft.
6. Add the paneer, turmeric, chilli and garam masala powders and mix well.
7. Cook for 3 minutes. Keep Aside.
8. Heat a pan, when hot, pour a ladle full of batter in the centre of the pan and spread batter from the centre outwards using a circular motion till you have a thin pancake
9. Drizzle a little oil over the edges and cook on medium heat until the underside is done and the edges leave the pan.
10. Spoon some of the paneer mixture down the centre of the chilla.
11. Fold the edges over. Cook for another minute or so. Transfer to a plate and serve hot with a chutney of your choice.
You can buy our book and classes on
http://www.21frames.in/shop
HAPPY COOKING WITH HOMECOOKING
ENJOY OUR RECIPES
WEBSITE:
http://www.21frames.in/homecooking
FACEBOOK -
https://www.facebook.com/HomeCookingShow
YOUTUBE:
https://www.youtube.com/user/VentunoHomeCooking
INSTAGRAM -
https://www.instagram.com/homecookingshow
A Ventuno Production :
http://www.ventunotech.com