5 years ago
Home Cooking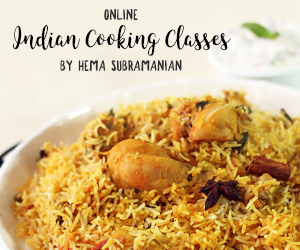 5 years ago
|
Home Cooking
DESCRIPTION
Rasam without Tamarind is a South Indian delicacy. This is traditionally prepared using tomatoes, dry chilli, pepper, cumin and other spices as seasonings. Steamed lentil water when added along with basic rasam is referred to as Paruppu Rasam. This is an ultimate comfort food. Rasam helps is fast digestion. Do try this recipe in your kitchen and let me know how it turned out in the comment section below.
Ingredients
Toor Dal - 1/2 cup
Tomatoes - 4
Peppercorns - 1 tsp
Cumin Seeds - 1 tsp
Coriander Stalks
Garlic - 6 cloves
Turmeric Powder - 1/2 tsp
Asafoetida/Hing Powder - 1/2 tsp
Red Chilli
Urad Dal
Mustard
Green Chillies
Curry Leaves
Oil
Salt
Water
Method
1. Firstly pressure cook the dal along with tomatoes on high flame for 3 whistles and on low flame for 3 whistles
2. In a mortar and pestle, grind cumin seeds and peppercorns coarsely
3. Add a few coriander stalks and some garlic cloves and grind it along and keep it aside
4. Now take the tomatoes and remove the skin and mash it
5. Mash the dal and add little salt and mix it with the tomatoes
6. Add some turmeric powder to the dal and add some water to dilute the mixture
7. Add some oil to a pot and heat it
8. Add some mustard seeds, cumin seeds, red chillies and urad dal for tempering
9. Add some asafoetida to it
10. Next, add some green chillies and curry leaves
11. Now, add the masala mixture to the pot and cook it for about a minute
12. After a minute, pour in the dal mixture and let it boil
13. After the rasam boils, turn off the heat and add the coriander leaves.
Watch more:
http://www.21frames.in/homecooking
Follow on Facebook:
https://www.facebook.com/HomeCookingShow
Follow on Instagram:
https://www.instagram.com/homecookingshow
Follow us on Twitter:
https://twitter.com/VentunoCooking
Subscribe YouTube:
https://www.youtube.com/user/VentunoHomeCooking
A Ventuno Production :
http://www.ventunotech.com