5 years ago
Home Cooking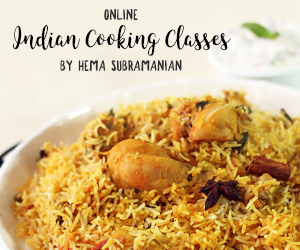 5 years ago
|
Home Cooking
DESCRIPTION
PASTA SALAD | Soups & Salads
It's the same routine again. The same cup of coffee in the morning. The same boring meal for lunch and the same dish for dinner as well. This is what happens in every house hold. And, before long, we grow bored of them and prefer outside snacks and little bites that aren't healthy for us. So, a little change. Why not try getting those vegetables into our stomachs by making a yummy pasta salad? After all, pasta is a dish that is everyone's favourite!
Pasta salad (Pasta fredda) is a dish prepared with one or more types of pasta, usually chilled, and most often tossed in a vinegar, oil, or mayonnaise-based dressing. It is typically served as an appetizer or a main course. Pasta fredda is often regarded as a spring or summertime meal, but can be served year-round.
Ingredients
Cooked Penne Pasta - 200 grams
Corn - 100 grams
Green Capsicum - 1
Tomatoes - 2
A few Coriander Leaves
A few Iceberg Lettuce
Pasta Salad Dressing - 100 grams
Supplies:
Buy pan –
https://goo.gl/TqvZiL
Method:
1. First, add the cooked penne pasta in a large mixing bowl.
2. To the pasta, add the corn, sliced capsicum, sliced tomatoes and coriander leaves.
3. For some flavour, drizzle the pasta salad dressing over the mixture and gently mix them together.
4. Roughly tear the lettuce into pieces and drop them on the salad. Gently toss it with the pasta mix.
5. Your delicious pasta salad is ready to eat.
Tips:
You can try adding different types of vegetables to this salad if you wish to experiment with the salad.
You can avoid some vegetables if you wish to.
Visit our website –
http://www.21frames.in/homecooking
Follow us on Facebook –
https://www.facebook.com/HomeCookingShow
Follow us on Instagram –
https://www.instagram.com/homecookingshow/
Follow us on Twitter –
https://twitter.com/VentunoCooking
Subscribe to us on YouTube –
https://www.youtube.com/user/VentunoHomeCooking
A Ventuno Production –
http://www.ventunotech.com