8 years ago
Home Cooking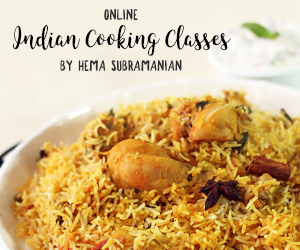 8 years ago
|
Home Cooking
DESCRIPTION
Rasam, chaaru, saaru or kabir is a South Indian soup, traditionally prepared using tamarind juice as a base, with the addition of tomato and other spices as seasonings. This is a dish that is commonly prepared in every household.
PEPPER RASAM | A South Indian Soup
Pepper Rasam is a variation of this dish, which is prepared primarily using tomatoes and tamarind puree and a bit of pepper. This is a slightly spicier variation of the usual bowl of rasam that is sure to satisfy the spicy cravings of your taste buds. Follow this simple recipe to make a bowl of spicy pepper rasam to be served with some steaming rice!
Ingredients:
Tomato - 4 no
Tamarind puree - 1 cup
Sambar/Rasam powder - 2 Tsp
Pepper - 2 Tsp
Cumin seeds - 2 Tsp
Salt
For Tempering:
Ghee - 2 Tbsp
Mustard seeds - 1/2 Tsp
Curry leaves
Method:
1. Cook the tomatoes in a pot and add some salt to it.
2. Once they are half-cooked, add the tamarind puree.
3. Pour some water and add the sambar/rasam powder.
4. Let it boil for few minutes.
5. Add the pounded pepper and cumin seeds. Let it boil for a few more minutes.
6. For tempering, add mustard seeds to some ghee.
7. Once the seeds start splattering, add curry leaves to the pan.
8. Add these tempered ingredients to rasam & mix it in.
9. Turn off the stove.
10. Your bowl of Pepper rasam is ready to be served.
Visit our website –
http://www.21frames.in/homecooking
Follow us on Facebook –
https://www.facebook.com/HomeCookingShow
Follow us on Instagram –
https://www.instagram.com/homecookingshow/
Follow us on Twitter –
https://twitter.com/VentunoCooking
Subscribe to us on YouTube –
https://www.youtube.com/user/VentunoHomeCooking
A Ventuno Production :
http://www.ventunotech.com