3 years ago
Home Cooking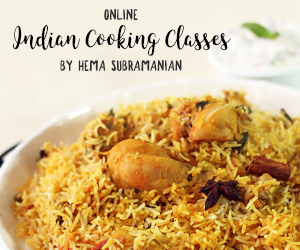 3 years ago
|
Home Cooking
DESCRIPTION
SCHEZWAN EGG FRIED RICE | Main Course
Everyone has those secret cravings for something spicy and hot. And schezwan is the way to go to satisfy those recurring cravings. So, a simple recipe to turn your bad day into a good one and to make your good day even better. After all, there's nothing better to soothe oneself than with some spicy and hot schezwan egg fried rice.
Ingredients
Oil
Chopped Garlic - 1 Tsp.
Chopped Ginger - 1 Tsp.
Few Chopped Green Capsicum
Few Chopped Green Beans
Few Chopped Carrot
Few Chopped Cabbage
Few chopped Spring onion whites
Salt to taste
Pepper powder - 1 Tsp.
Soy sauce - 1 Tsp.
Vinegar - 2 Tsp.
Tomato Ketchup - 2 Tsp.
Schezwan Sauce - 3 Tsp. [Home-made Schezwan sauce recipe link:
https://goo.gl/WxGrrB
]
Egg - 3 no.'s
Spring onion stalk
Cooked Basmati Rice
Method:
1. Heat some oil in a wok or wide saucepan.
2. Add chopped garlic, chopped ginger and chopped green capsicum to the heated oil and sauté well for 2 minutes.
3. Then add finely chopped vegetables (green beans, carrot, cabbage and spring onion whites) and sauté for a few minutes.
4. Sprinkle some salt and pepper powder as per your taste to season it. Mix well.
5. Now add soy sauce, vinegar, tomato ketchup, and schezwan sauce to the vegetables. Keep stirring the vegetables as you add each ingredient so it gets mixed well.
6. Move the vegetables towards the sides of the wok or wide saucepan. In the space created in the center, add some oil and crack open the eggs.
7. Quickly scramble the eggs and mix it along with the sautéed vegetables. Add chopped spring onion stalk and mix well.
8. Now add the cooked basmati rice to the vegetables and stir gently until the vegetables and rice get mixed well.
9. Schezwan Egg Fried Rice is ready to serve hot.
Note: For a Schezwan Veg Fried Rice, you can simply add the cooked basmati rice to the vegetables and leave out the eggs.
FACEBOOK -
https://www.facebook.com/HomeCookingShow
YOUTUBE:
https://www.youtube.com/ventunohomecooking
INSTAGRAM -
https://www.instagram.com/homecookingshow
TWITTER -
https://twitter.com/VentunoCooking
A Ventuno Production :
http://www.ventunotech.com