2 years ago
Home Cooking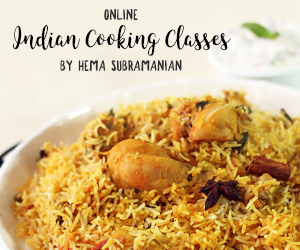 2 years ago
|
Home Cooking
DESCRIPTION
Schezwan Veg Fried Rice
Who doesn't love a spicy schezwan fried rice?! I have made this recipe to help you with your chinese food cravings. You can have this schezwan fried rice with some veg manchurian by the side and that will be a complete meal.
Prep time: 10 minutes
Cook time: 20 minutes
Number of servings: 3-4 persons
Ingredients
Cooked Basmati Rice - 1 cup
Sesame Oil - 1 1/2 Tbsp
Chopped Garlic - 4 cloves
Chopped Ginger - 1-inch piece
Onion - 1 no. chopped
Green Capsicum - 1/2 no. chopped
Shredded Cabbage - 1 cup
Carrot - 1/4 cup
Green Beans - 1/4 cup
Soy sauce - 1 Tsp
Schezwan paste - 2 Tbsp
Spring Onion - 1/2 bunch
Pepper - 1 Tsp
Salt to taste
Vegetable Manchurian recipe -
https://goo.gl/Hhpzid
Schezwan Sauce recipe -
https://goo.gl/ZjpsLv
Method
1. Heat some oil in a pan and add garlic, ginger, onions, green capsicums, cabbage, beans, and carrot.
2. Saute the vegetables for about 2 minutes on high flame.
3. Add salt, pepper, soy sauce, schezwan paste and mix everything well.
4. Add the cooked rice and mix gently so that everything is combined well.
5. Finally add spring onion green and mix well.
6. Spicy Schezwan Fried rice is ready to be served.
You can buy our book and classes on
http://www.21frames.in/shop
HAPPY COOKING WITH HOMECOOKING
ENJOY OUR RECIPES
WEBSITE:
http://www.21frames.in/homecooking
FACEBOOK -
https://www.facebook.com/HomeCookingShow
YOUTUBE:
https://www.youtube.com/user/VentunoHomeCooking
INSTAGRAM -
https://www.instagram.com/homecookingshow
A Ventuno Production :
http://www.ventunotech.com