4 years ago
Home Cooking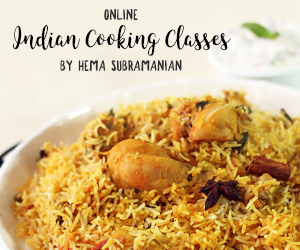 4 years ago
|
Home Cooking
DESCRIPTION
Shahi Phirni
#ShahiPhirni #Phirni #Desserts
Shahi Phirni is a royal dessert that is served chilled. it has the goodness of saffron and nuts. It is made with rice and milk and has a rich and creamy texture.
Ingredients
Basmati Rice - 1/4 Cup
Full-fat Milk - 1 Liter
Ghee - 1 Tsp
Cinnamon
Unsweetened Khoa - 75 Gms
Sugar - 1 Cup
A Pinch Of Saffron
Cardamom Power - 1/2 Tsp
Chopped Pistachios
Sliced Badam
Chopped Cashew Nuts
Method:
1. Soak the rice for 30 minutes.
2. Grind it to a coarse mixture
3. Heat a pan with some ghee, add the cinnamon stick.
4. After a minute add milk and boil it.
5. Add the ground rice mixture and mix well
6. Once the rice is cooked, add the unsweetened khoa and sugar
7. Add saffron, cardamom powder, pistachios, badam, cashew nuts and mix well.
8. Simmer on low flame for 10 mins.
9. After all the ingredients combine well pour it into moulds
10. Let it come to room temperature, place it in the refrigerator for 4-6 hours to set
11. Serve it chilled.
You can buy our book and classes on
http://www.21frames.in/shop
HAPPY COOKING WITH HOMECOOKING
ENJOY OUR RECIPES
WEBSITE:
http://www.21frames.in/homecooking
FACEBOOK -
https://www.facebook.com/HomeCookingShow
YOUTUBE:
https://www.youtube.com/user/VentunoHomeCooking
INSTAGRAM -
https://www.instagram.com/homecookingshow
A Ventuno Production:
http://www.ventunotech.com