1 month ago
Home Cooking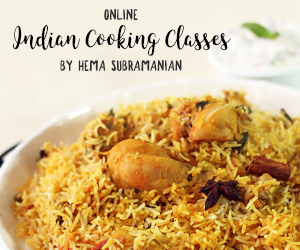 Vangi Bath Vangi Bath Masala Powder Brinjal Rice Rice Recipes Homecooking
1 month ago
|
Home Cooking
DESCRIPTION
Method:
To make masala powder
1. To a pan add chana dal and urad dla. Roast them for 2 mins.
2. Now add coriander seeds, cumin seeds, peppercorn, whole spices and read chillies, along with tamarind. Dry roast them for 5 mins.
3. To this add coconut grating and roast. Let it cool.
4. Add the masala to the mix jar along with asafoetida and jaggery.
5. Grind it to a fine powder.
To make vangi bath
6. Remove the stalk and cut the brinjal into small pieces and put them in water.
7. To a pan, add oil and add chana dal, urad dal, mustard seeds, peanuts, asofetida powder, red chillies, curry leaves.
8. Once the mustard seeds splatter, add the brinjal pieces.
9. To this add turmeric powder, salt, vangi bath masala powder. Cook the brinjal for 10 mins.
10. To this add cooked rice and mix it along with the masala.
11. Check for seasong and finallly add some ghee to it.