4 years ago
Home Cooking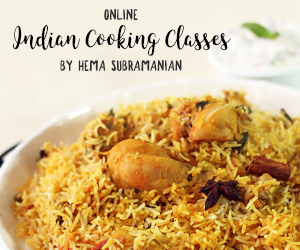 4 years ago
|
Home Cooking
DESCRIPTION
Veg Fried Rice
#VegFriedRice #FriedRice #Veg
Vegetable Manchurian recipe - http://bit.ly/2TmiQpE
Gobi Manchurian recipe - http://bit.ly/2IXVim1
Veg Fried Rice is one dish that people of all age love. It requires very minimal ingredients to make and is so tasty and is super quick to make. You can eat it as is or with ketchup or with Gobi Manchurian by the side.
Prep time: 15 mins
Cook time: 30 mins
Number of servings: 4-5 people
Ingredients
Oil - 2 Tbsp
Garlic - 1 Tbsp Finely Chopped
Spring Onion Whites
Carrot - 1 No.
Green Beans
Cabbage - 1 Cup
Boiled Sweetcorn - 1/2 Cup
Baby Corn
Salt - 3/4 Tsp
Pepper
Light Soy Sauce - 2 Tbsp
Vinegar - 1 Tbsp
Sugar - 1/4 Tsp
Spring Onion Greens
Method
1. Cook the rice till its 3/4th done and strain it and keep it aside
2. Heat oil and stir-fry garlic.
3. Saute onions, finely chopped vegetables on high flame
4. Add soy sauce, vinegar, sugar, pepper and salt.
5. Mix well and saute
6. Add cooked rice.
7. Mix everything until well combined
8. Add spring onion greens and turn off the stove
9. Serve the fried rice hot.
You can buy our book and classes on
http://www.21frames.in/shop
HAPPY COOKING WITH HOMECOOKING
ENJOY OUR RECIPES
WEBSITE:
http://www.21frames.in/homecooking
FACEBOOK -
https://www.facebook.com/HomeCookingShow
YOUTUBE:
https://www.youtube.com/user/VentunoHomeCooking
INSTAGRAM -
https://www.instagram.com/homecookingshow
A Ventuno Production :
http://www.ventunotech.com