7 years ago
Home Cooking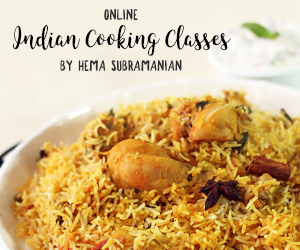 7 years ago
|
Home Cooking
DESCRIPTION
BOONDI RAITA
Be it summer or winter, raita's are those items that are never off for the season. And with the various varieties available out there, there is something for everyone in the market, be it a spice-loving teen, a sweet-loving kid or the cold loving guy. One such raita that can be made year-round is the Boondi Raita. The crunch of the boondi's only add to the appeal of this dish. A simple yet delish delicacy, master the simple recipe to this heavenly invention by following the following easy steps.
Ingredients
Spicy Boondi - 1 cup
Curd/Yogurt - 1 cup
Salt to taste
A few chopped Coriander leaves
Chaat masala - 1/4 tsp
Red chilli powder - 1/4 tsp
Pepper - 1/4 tsp
Method:
1. Take a mixing bowl and pour the curd into it.
2. Add the required amount of salt, chat masala, chilli powder, pepper and coriander leaves to the bowl.
3. Keep stirring until all the ingredients are mixed together.
4. Now, add the boondi to the mixture.
5. Serve this chilled in a bowl.
6. Garnish the raita with coriander leaves. Sprinkle some chilli powder on top.
Tips:
1. Use chilled curd to make the raita so you won't have to wait later until it get refrigerated. Serve immediately after adding the boondi's. This would ensure that the boondi is still crunchy n crispy when served.
2. You can make these Boondi's yourself at home by frying droplets of besan batter, and garnish it with some salt and chilli powder.
WEBSITE:
http://www.21frames.in/homecooking
FACEBOOK -
https://www.facebook.com/HomeCookingShow
INSTAGRAM -
https://www.instagram.com/homecookingshow/
TWITTER -
https://twitter.com/VentunoCooking
A Ventuno Production :
http://www.ventunotech.com